Get inspiration and advice
Make an impact anytime and anywhere
Your standard is also ours
Ecological corporate gifts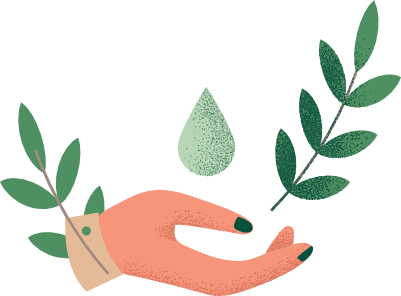 OSU Gifts is committed to contributing to a better world. This is reflected in our wide range of ecological and sustainable gifts. Good for your image and the planet!
Eco-gifts in the spotlight
Customized gifts
A personalised gift creates a lasting, tangible and positive memory of your company. A highly powerful marketing strategy that is relatively inexpensive in comparison.
Brand awareness

Acquire brand awareness through a creative corporate gift that suits you.

Connection

Build a lasting relationship with your audience.

Hop out

Strikingly and tangibly stand out in this digital world.

Trust

Build trust with your prospects and customers

Clear message

Spread your message with a proven marketing approach

Contribute to a better world

Considered an eco-gift yet? Good for your image and the planet.
Find a premium gift
With over five thousand products in our range, choice abounds. Find a corporate gift that suits your target group.
When considering a customised corporate gift, what should you think about?
Never just say 'giveaway' or 'promo material' to OSU Gifts' business gifts. As specialists in business gifts since 1978, we have found that there are three crucial factors for a business gift with high attention value:
A high-quality business gift made in Europe
Give your customers a printed business gift that is as qualitative as the service or product you offer. Therefore, choose a gift produced in Europe. An additional advantage: your business gifts will arrive faster and more smoothly.
A corporate gift to match the occasion
Business gifts are a rewarding gift at any time of year. If you really want to impress, choose a sustainable gift. Even if you give the business gift on the occasion of an open day, birthday, company anniversary, New Year, Easter, summer, ...
An eco-friendly business gift
Choose a product that matches the values of your company or brand. For sustainable relations, it is best to choose a sustainable gift. With ecological gifts, you show that you want to make a positive impact. In short: an ideal business gift is one that is qualitative, sustainable and that makes your target group think of you in a positive way at any time of the year.
Let our experts guide you
Do you have a hard time choosing a business gift? Would you like free advice on selecting the ideal gift? We will be glad to advise you.
OSU Gifts is your trusted partner
Quality and service are the priority at OSU Gifts.
Customers served

2000+

Products in our range

5000+

Eco-gifts

500+

Bio-gifts

500+
A heart for the planet
We attach great emphasis to sustainability. This is reflected in our product range, which is carefully and selectively sourced.
Quick reply
At OSU Gifts, you will receive quick response.
We think in collaboration
Join our experts for non-binding advice and inspiration.
Free print proof
Get a free digital proof and assure yourself of a premium outcome.