"Puff" print.
Puff Print is also known as the technique with increased ink. This personalized printing technique can generate a 3D effect through screen printing. Puff Printing is very popular in the clothing and promotional industry, because the texture effect exudes luxury and class.
Benefits
'3D' effect
Sustainable
Luxurious appearance
Washable
360° digital print
We print your logo or product image on your favorite promotional gift with a photorealistic result.
Benefits
Full-color images and logos possible with a photo-realistic effect
Fast delivery times possible
Small minimum order quantity possible
Sustainable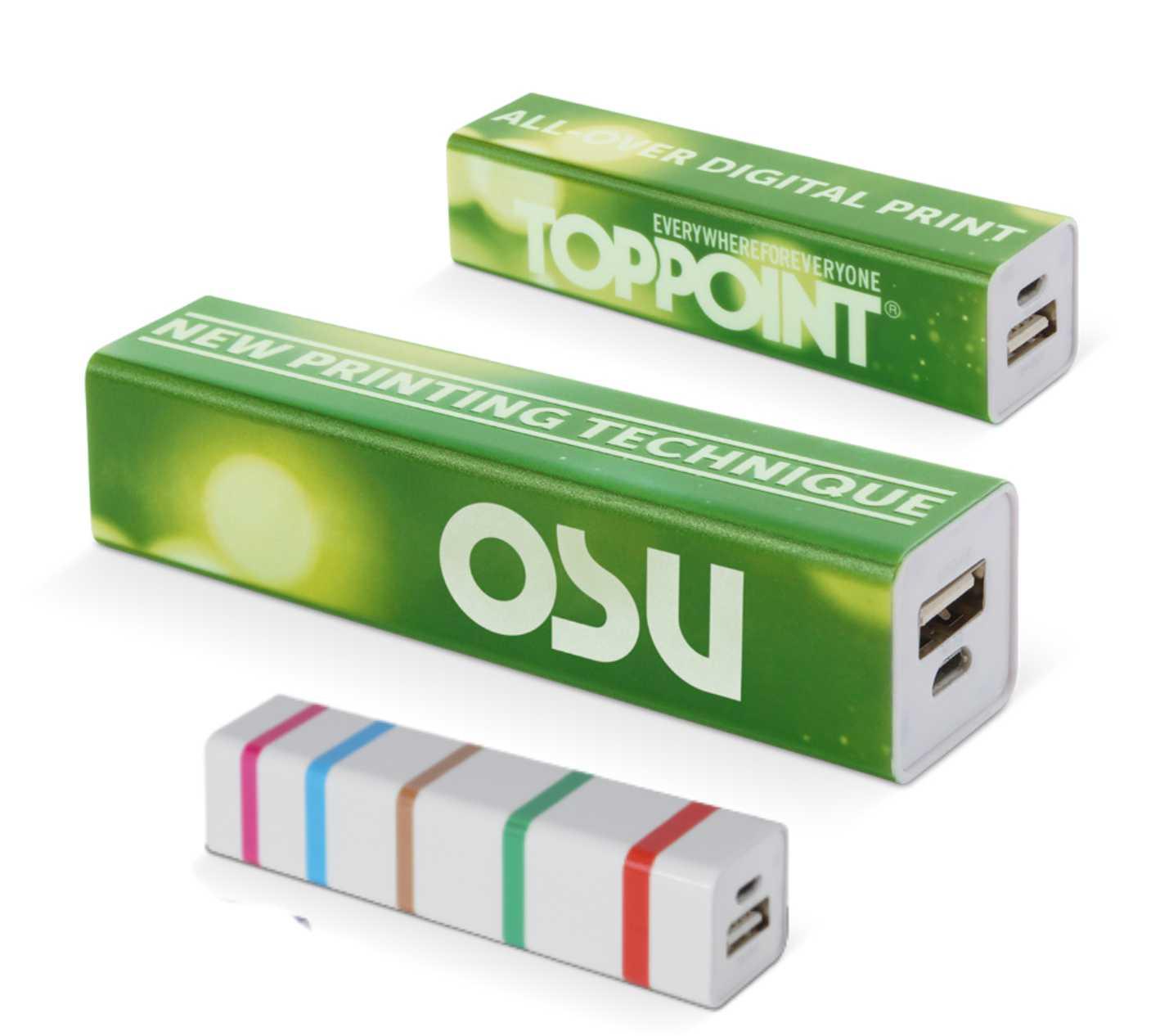 2 color laser engraving
A fantastic effect can be realized with two colored laser engraving. The second layer is lasered more intensively to realize a darker color.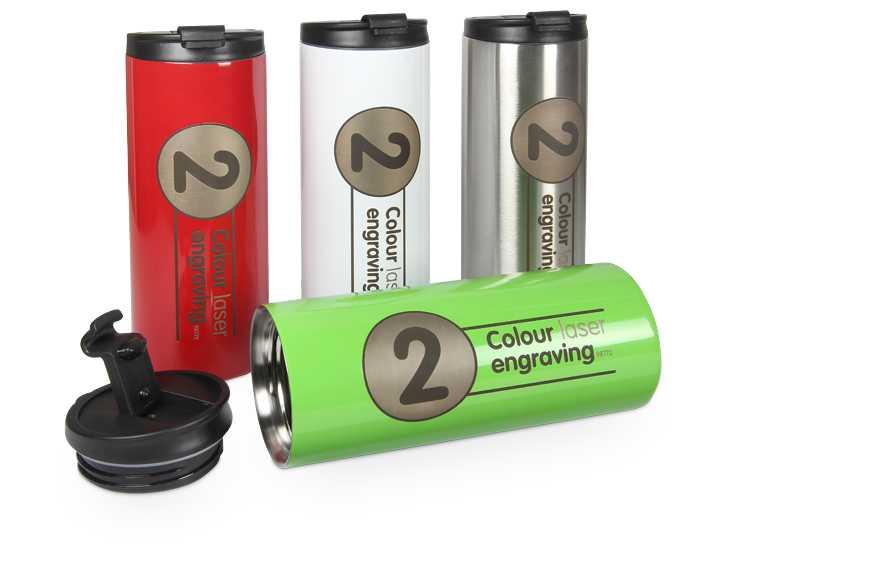 Debossing
Debossing creates an indented image by applying a die to a heat-pressed area.
Create a unique 3D look
Subtle tone on tone look
Adds perceived value
Great for real and imitation leather product
Shapes: Flat
Materials: Genuine and artificial leather, paper
Products: portfolios. wallets, notebooks
Digital printing
Digital printing is similar to inkjet printing. Micro droplets of ink are squirted onto a product to create an image. The ink is instantly cured by exposing it to UV light.
Perfect for multi coloured logos
Create a unique effect with matt, gloss or embossed finishes
Strong resistance to fading or damage
Ideal for small quantities
Only suitable for flat or slightly curved surfaces
Available within our SureShip™ service
Suitable for flat, slightly curved surfaces
Applicable for plastic materials
Only possibly for CMYK artwork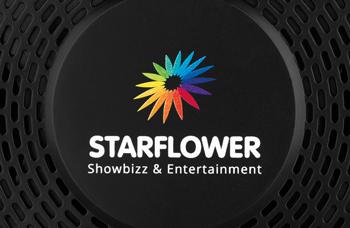 Doming
Doming is used to create a 3D version of your image by shaping a raised surface beneath the print. A mould is formed, printed and filled with epoxy which is then hardened to maintain its shape.
Create a 3D effect
Strong resistance to fading or damage
Can only be applied to flat surfaces
Suitable for flat surfaces, which are designed with a depressed area for the domed sticker
Applicable for plastic, paper, wood and metal materials.
CMYK artwork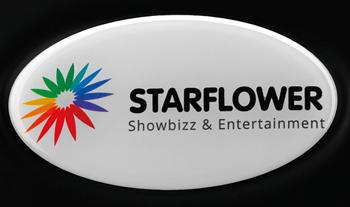 Diamond engraving
Diamond engraving is applied with a diamond that scratches the logo with great precision in a surface.
Permanent
Sustainable
Unique tone-to-tone effect
Suitable for flat, round, convex and concave surfaces
Applicable to metal types and articles with a special lacquer layer, including luxury stationery and steel lamps
Embroidery
Embroidery is decorating a fabric by stitching thread in a pattern
Classic decoration technique
High value look
Suitable for both flat and irregular surfaces
Tread colours to match any logo
High impact wool stitch
Applicable for cotton, polyester and fleece materials
Maximum of 12 colours (from Madeira chart)
Hot stamping
Hot stamping is debossing with a metallic finish, created by applying foil between the to-be-decorated surface and the dye.
Exceptional superior impression
Create a unique 3D look
Ideal for real and imitation leather product
Available in silver and gold finish
Suitable for flat surfaces
Applicable for genuine and artificial leather PU and PVC), and paper materials
One colour: silver, gold, metallic green, red or blue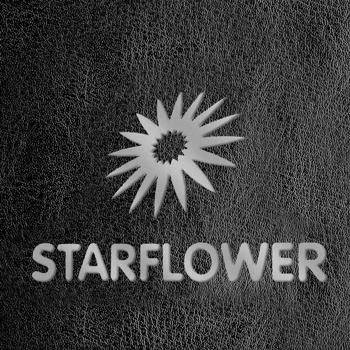 HXD
Introducing HXD, a unique decoration method that offers all new possibilities for your branded apparel.What really separates HXD is the added dimension it brings to a logo, creating a subtle pop from the apparel surface.
​​inFusion™
No you can't feel it, even if you try!
Introducing infusion - the untouchable decoration
Re-imagine decoration.
We have developed a new technique that infuses your logo into the fabric creating an untouchable decoration with razor sharp detail, unlike any other.
Razor sharp with higher resolution
Offers a comfortable, breathable decoration
Untouchable
Offers unlimited colours for one set up
inFusion™ is available for 4 Elevate styles:
38020 / 38021 Elevate Sarek short sleeve tee
38094 / 38095 Elevate Tipton short sleeve polo
38214 / 38215 Elevate Stokes hooded sweater
38219 / 38220 Elevate Garner full zip hooded sweater
Laser engraving
Laser engraving is achieved through using a laser beam to precisely etch decoration into a surface.
Create a high-class impression
Unique tone on tone
Superb result for metal, glass and wood

Pad printing
Pad printing or tampon printing is an indirect offset printing process that involves ink being transferred from an engraved metal plate via a silicone pad onto the product creating the image.
Great all-round cost-effective solution
Can be applied on virtually any shape
Suitable for any surface texture, including soft products like stress balls
Perfect for multi coloured logos
Fast and economical
Suitable for all types of shapes, e.g. flat, round, convex, concave
Applicable for plastic, glass, ceramic, paper, wood, metal materials
Maximum of 4 colours or CMYK on white products
Screen printing
Screen printing or silk screen is a printing method where the image is imposed on a mesh screen with blank areas coated with an impermeable substance. Inks are then pressed through the mesh screen to produce clear, sharp images.
Economic choice for large multi-coloured decoration
Great choice for texts decorations and a distressed look and feel
CMYK available for white substrates
Suitable for flat surfaces
Applicable for polyester, nylon, cotton and non-woven materials
Maximum of 4 colours for non-textiles and maximum of 5 colours for textiles
Screen round
Screen round is based on the same method as screen print but the product is turned during the printing process, making this method suitable for curved surfaces.
Long lasting results
Apply sharp, high-quality decoration on curved products
Economic choice for large quantities
Multi-colour decoration available on a selection of pens
Ideal for text
Shapes: Round
Materials: Plastic ABS, PP, PLA, paper, metal (mugs and flasks only)
Products: Pens, lipbalms, mugs, flasks
Colours: ​One colour
Max Print Area: 50x25 mm for pens, 200x200 for mugs and flasks.
Sticker
When a permanent imprint on an article is not desired
For gift wrapping and packing
Low minimum order quantity
Printing in both screen printing or digital printing are available
Any shape and dimension is possible
Quicker delivery time compared to domed stickers
Various adhesions in terms of adhesion possible in function of the substrate on which they are applied.
Transfer print
​Transferring is done by first creating a screen print image on paper and then using heat and glue to transfer it onto the chosen product.
Ideal for fabrics
Economical solution for multicolour printing of smaller quantities
Perfect for logos with many colours
Very good coverage also for bright ink
Allows for extreme detail like small text
Free standing text
No contours required
Large sizes available
Suitable for flat surfaces
Applicable for polyester, nylon, cotton and non-woven materials
Maximum of 4 colours or CMYK artwork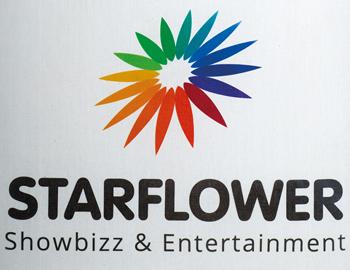 True edge™ Transfer
​Your message in the right place. Create maximum brand exposure with True Edge™ transfer.
This cutting-edge heat-transfer process produces remarkable clarity and precision.
Allows for extreme detail like small text
Four-colour process or spot colour
Perfect for logos with many colours
Alternative to embroidery for thin garments
Maintains integrity of waterproof fabrics
UV High Gloss
Directe screenprint with enver environmentally friendly UV ink.
On virtually all glass, porcelain and ceramic products.
Possible on straight and conical models.
High quality printing, dishwasher safe.
The only technique possible to print cyan and magenta on ceramics
Grids in artwork are not printable